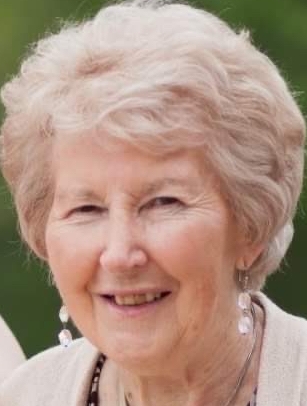 Frances Eleanor Cunningham
It is with deep sorrow we mourn the passing of Frances Eleanor Cunningham of Fredericton, NB on November 24th, 2022 at the age of 89 years old, at the Dr. Everett Chalmers Regional Hospital.
She will be lovingly remembered by her daughter, Cathy Bird (Stephen); grandchildren, Jeff Bird (Laura), Melissa Curtis (Dean), Clinton Pendleton (Sharon), Lindsey Haines (Will), Chrishanda Fisher (Chris), Janell Conrad (Brady); great grandchildren, Sam, Noah, Max, Lucas, John, Lila, Anne, and Aria; very close friend, Connie Rioux, as well as her many nursing classmates, and friends at the Stepping Stone. She was predeceased by her husband Gerald Fisher; daughter, Anne Pendleton, and son, John Fisher.
Frances was born on December 13th, 1932 to Foster and Gladys (McConechy) Meisner in Kentville, NS. She graduated Nursing School in Halifax in 1954, working many years at hospitals in Halifax and Fredericton, as well as doctor's offices and walk-in clinics in Fredericton. She was very active well into her elder years, always biking with friends, cross country skiing, line dancing, and faithfully walking her beloved dog. She was an avid gardener, and loved to paint, knit, and crochet. She was so proud of her family, and grateful for everything she had. She enjoyed numerous close friendships, some of which spanned over 70 years. She was the kindest soul, and would do anything to help someone.
The family wish to send a special thank you to the doctors and nurses at the DECH, for their care and compassion, and Kindred Home Care, for allowing her to live independently in her home, particularly Jill Boucher for always going above and beyond.
A funeral service will be held at 11:00am on Thursday, December 1st, 2022, at Christ Church Parish Church, 245 Westmorland St., Fredericton, NB. A reception will follow in the gym. For those who wish, memorial donations may be made to the Fredericton Community Kitchen, or a charity of the donor's choice.