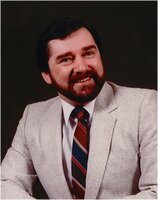 Kevin Ryan
It is with great sadness that the family of Kevin Ryan, 81, announce his passing on March 12, 2023, after a difficult battle with cancer. Kevin is survived by his partner and the love of his life, Joy Asher, of Fredericton. In addition, Kevin is survived by his sons, Jim Ryan of Fredericton, NB, and Mike Ryan (Sharon) of New Jersey, USA; granddaughters, Jessica and Cassidy Ryan of New Jersey; sister, Eileen Morrison of Broad Cove, NS; and nephew, Douglas Morrison of Middle New Cornwall, NS. Kevin was predeceased by his parents, John and Esther Ryan, and brother-in-law, Ken Morrison.
Kevin was born in 1941 to John and Esther Ryan in Montreal, Quebec. After graduating from Loyola College in Montreal, he embraced his passion for broadcasting and landed his first job with CBC Radio, working for the Northern Service at Frobisher Bay, Nunavut Territory. This was the beginning of what would become a decades-long career, doing work that he loved.
Over time, Kevin transferred to Fort Churchill, Manitoba, and then to the larger CBC operation in Whitehorse, Yukon. While there he recognized the part CBC Radio could play in the life of Yukoners and welcomed his own role in that work. Kevin was particularly adept at live broadcasts from remote locations—something done fairly often by the Whitehorse station. Whether broadcasting a student quiz show in a remote mining town or covering Yukon River raft races in Dawson City during Discovery Day celebrations, he was a fearless correspondent who handled live situations with grace and dealt with unpredictable circumstances with the same enthusiasm and expertise that made the people he interviewed feel welcome and comfortable.
In 1973, Kevin transferred out of the Northern Service of CBC and moved to Fredericton, New Brunswick, where he slipped into the host's chair of the Information Morning show with the professionalism all had come to expect. After a number of years Kevin was asked to apply his talents to a new afternoon program, The Rolling-Home Show, featuring a balance of information and entertainment. His skillful interviews and exciting remote broadcasts set a high standard for afternoon programming. The popular new show was an excellent canvas for Kevin's many abilities. He simply loved this show and all he was able bring to his listeners.
Kevin's interest in broadcasting didn't end with his retirement from the CBC; for some time afterwards he remained active in community radio. His retirement also allowed him to nurture his many other interests. Throughout his life he had a passion for cooking, inspired by the television show the Galloping Gourmet. He was also an avid reader, enjoyed fishing, was involved in charity work, and became an amateur photographer.
Further to Kevin's wishes, a Celebration of Life will be held at a date to be determined later. In lieu of flowers, donations in Kevin's memory may be made to Hospice Fredericton.